Do you have a product idea for the cosmetics market or does your product range need an update?
Teampac has years of experience as a partner and contract manufacturer for cosmetics brands.
We are equally happy to use this extensive expertise to help cosmetics companies. We will be at your service through the entire product creation process, from design to going to market. Alternatively, you can choose to only outsource manufacturing, or a part of it.
We manufacture cosmetic products for the face, body and hair, which match our customers' brand. Our services also cover Cosmos certified cosmetics and intimate hygiene products. We will help you through the entire product creation process, from successful product design and development to reliable manufacturing. We ensure that the product fulfils its promises, meets customer demand, and is manufactured sustainably.
Teampac's cosmetic product operations comply with ISO 9001 and ISO 22716 quality standards. We have also been awarded the Key Flag Symbol, which demonstrates that our products are manufactured in Finland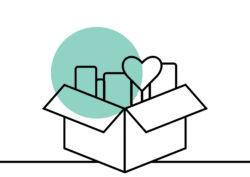 COSMETIC PRODUCTS FOR THE FACE, HAIR AND BODY
We can develop a new product or product range from scratch, or tailor one of our standard concepts for your product idea. If needed, we can also help complement and refresh your existing product portfolio, from products to packaging. We only use responsibly and sustainably produced ingredients and packaging for our products.
Our product concepts include:

creams, such as day and night creams, eye creams, body creams and lotions, self-tanning creams and sun protection creams (SPF)
serums and oils, such as face serums, cleansing oils, and massage and body oils
gels, such as shaving gels, cleansing gels, and hair gels
waters, such as miscellar waters, toners, and salt sprays
single packed wet wipes, such as makeup remover wipes, self-tanning wipes, nail polish remover wipes, refreshing wipes, and intimate wipes
reclosable wet wipes (flowpacks), makeup removal wipes, exfoliating facial wipes, body wipes, intimate wipes, and baby wipes
sachets for product launches